Custom American Girl Kavi Sharma Marie Grace Mold Blue Eyes Blonde Hair Wig OOAK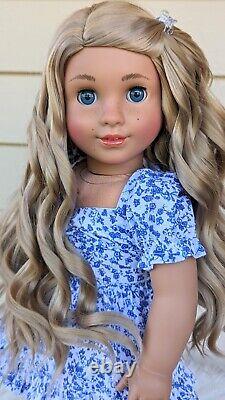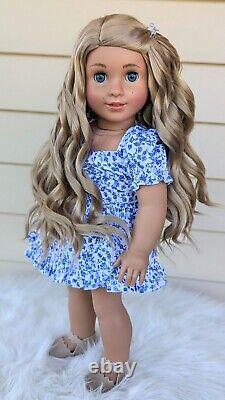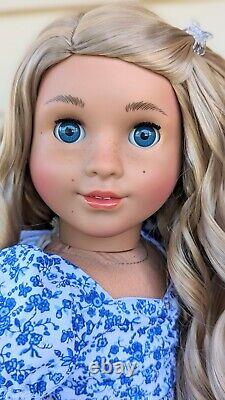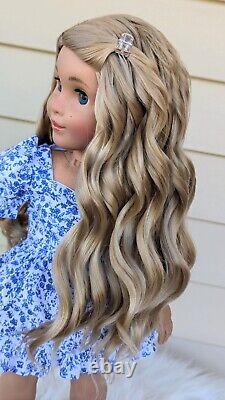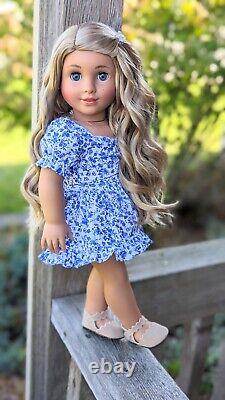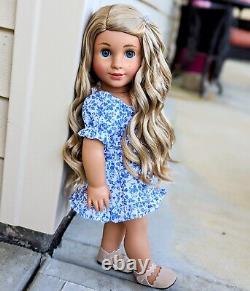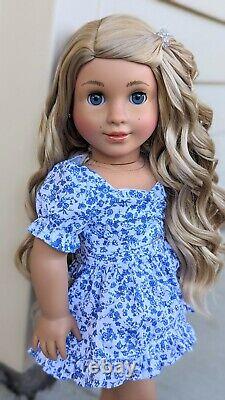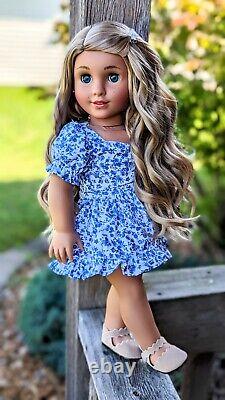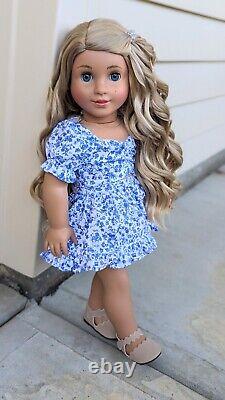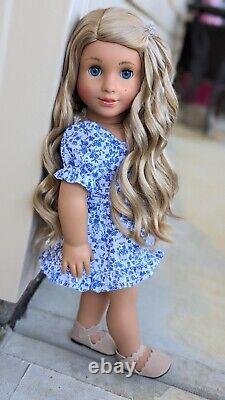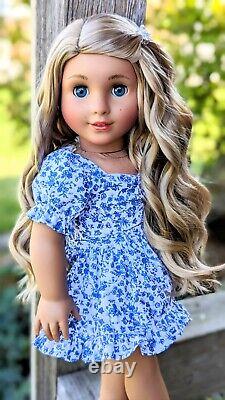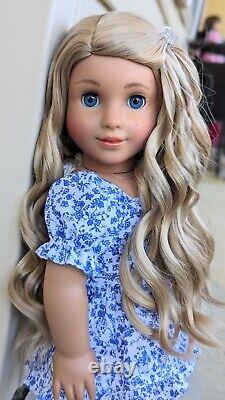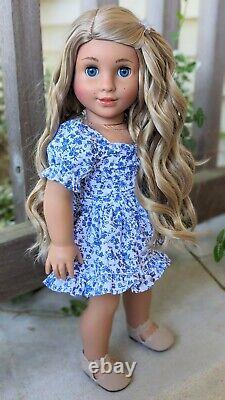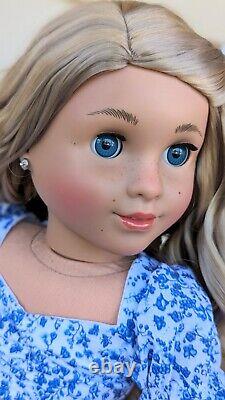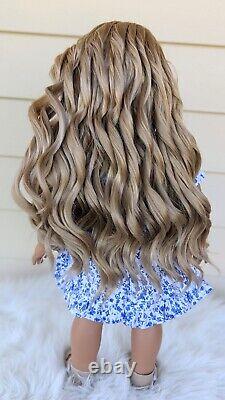 Teagan features medium blue eyes and a Caffe Latte wig from DallasDollCo; it will be permanently glued to her head and will not come off with regular play. Her cheeks have been kissed with a coral blush, and her lips have been glossed.
She has been given a metallic bronze eye shadow. Her ears are pierced, and she will arrive wearing a pair of clear Glam Stone Gem rhinestone stud earrings from DallasDollCo. She will arrive wearing a high-quality custom outfit from Camelot's Treasures on Etsy and non-AG shoes.
Teagan was made from a new Kavi Sharma doll. She has factory tight limbs and can hold any pose you wish.
She is from a smoke free & dog friendly home. She is listed on other venues.
---