American Girl of the Year Kanani Retired with Accessories Stunning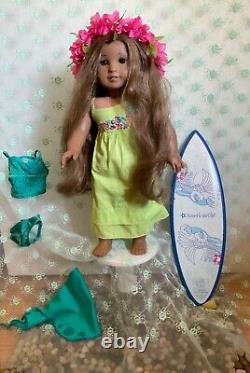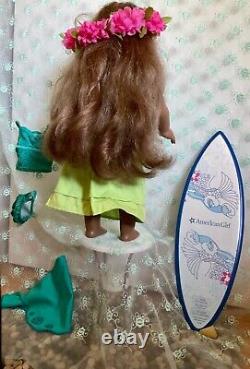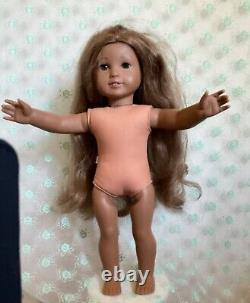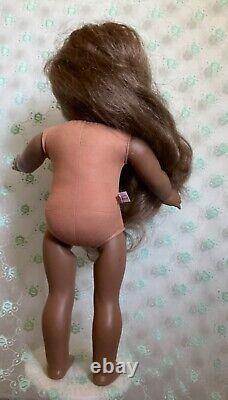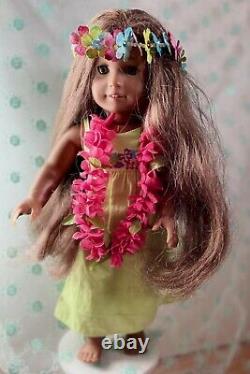 AMERICAN GIRL KANANI 2011 Girl of the Year is so very special and comes with everything shown. She is dressed in her green sun dress with embroidered flowers across the bodice, faux flower lei, flower crown, and panties. Includes two-piece swim suit with matching sarong and paddle board. Dolls of the Year have a limited release, only available for one year.
She has hazel eyes and light brown hair with long loose curls. Important to note this doll's hair is soft and beautiful. Her hair is easy to comb for best results spritz with water and divide into sections. Eye open and close smoothly. Body is clean and pillow-like soft. Hair is soft and easy to style; spritz with water and comb in sections. She can sit, stand and hold her pose. Neck strings are strong and long.
As with all American Girl dolls she is very well made and her character will change with her wardrobe.
---