American Girl Doll Molly McIntire Doll Historical NEW IN BOX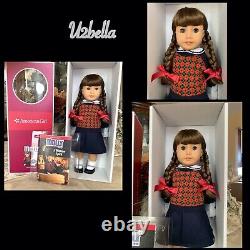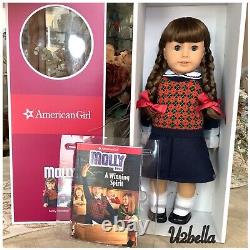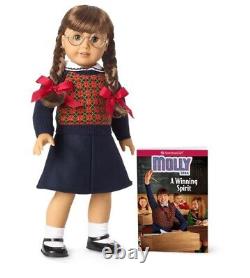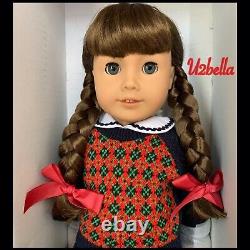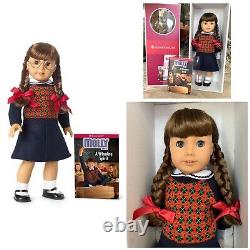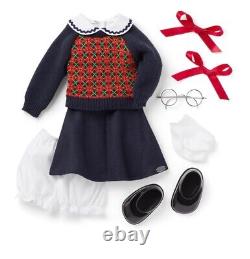 AMERICAN GIRL Doll MOLLY McIntire and Book. The 18 Molly doll has a soft cotton body, and her movable head and limbs are made of smooth vinyl.
Richly illustrated in full color. Lively, lovable Molly McIntireT has lifelike gray eyes that open and close smoothly, and long brown hair styled in braids and bangs. She comes in an authentic 1940s-style outfit. An argyle sweater with a dickey, or removable collar. Shiny black Mary Jane shoes.
Her signature silver metal glasses with a red felt case.
---