American Girl Custom OOAK Blue Green Eyes, Blonde Blend Hair, Arica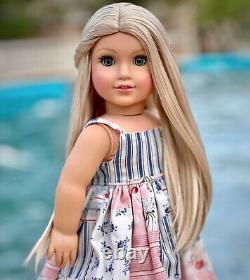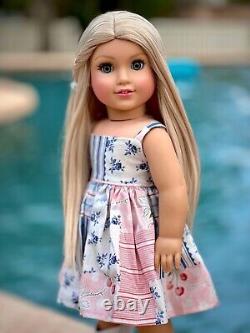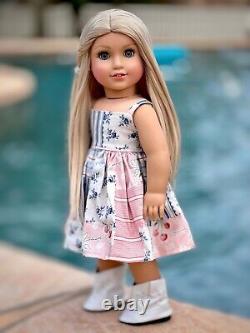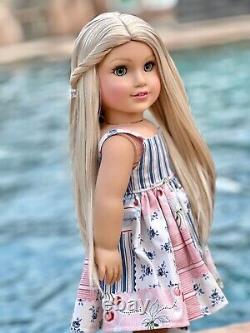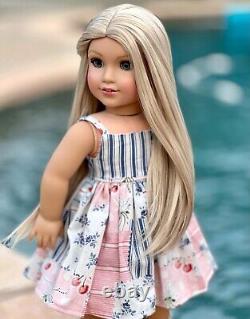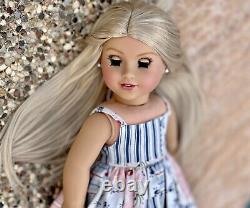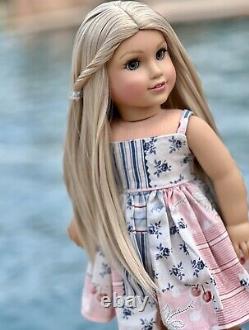 Custom hand painted doll "Arica" features. Gorgeous "Stoney Oak" Blonde Blend hair from Dallas Doll Co. Gorgeous Beautifully Custom brand designer blue green eyes.
Custom painted face including glamorous painted lashes, blushed cheeks, shapely brows, and pink matte lips, all finished with professional sealant. Arica comes to you wearing a seamstress made summer dress, and a pair of faux leather short white boots, and her pierced ears have gorgeous faux diamond stud earrings.
Crafted from a brand new doll.
---