1990 American Girl Doll Kirsten with Tinsel Hair Pleasant Company Transitional Tan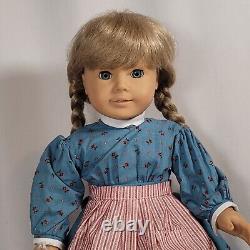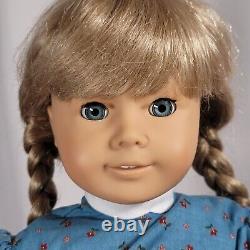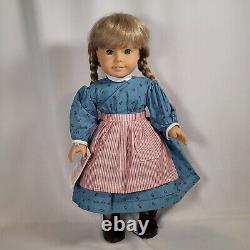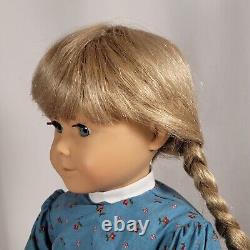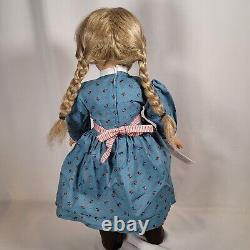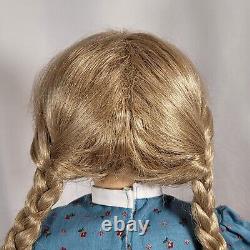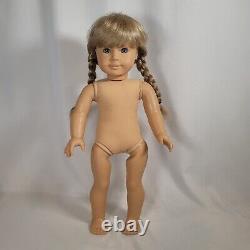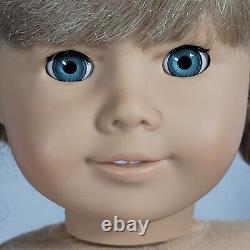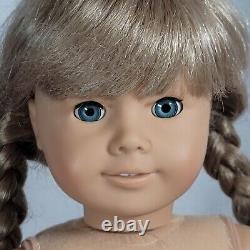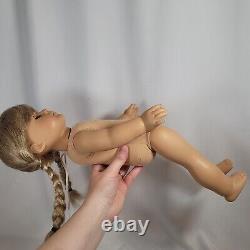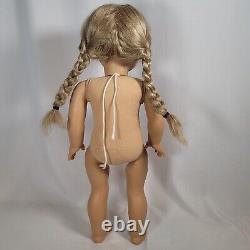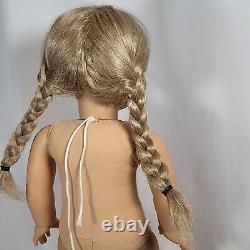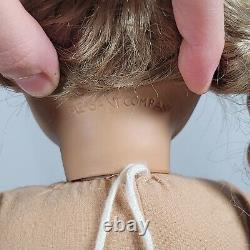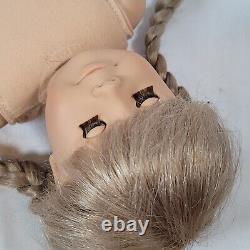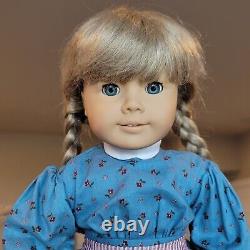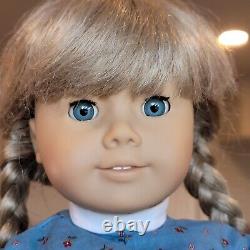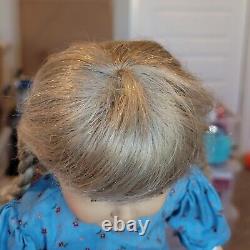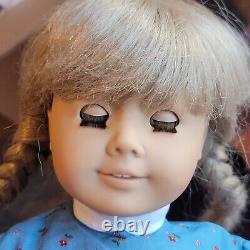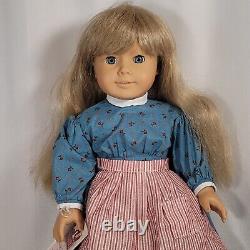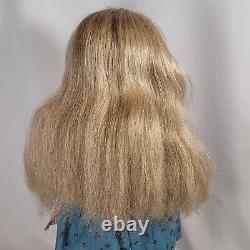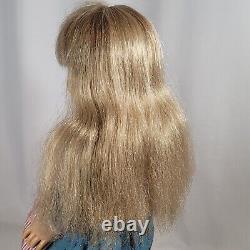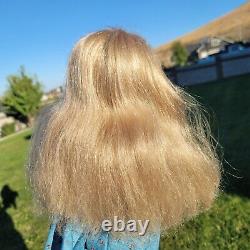 18 American Girl Doll Kirsten - Retired Historical Doll by Pleasant Company. She is a transitional doll, meaning that she was made in 1990, when the white bodies were switching to tan bodies, so while she has a tan body, she has many of the typical white body doll features, such as long, soft brown eyelashes, a chubby body and soft vinyl, pretty blue eyes, and tinsel/shiny hair. Pictures have been taken in both natural and studio lighting to show her as accurately as possible. I also included a video, as tinsel hair is notoriously hard to picture, but it shows up best in the sunlight and in video format and definitely in real life! I got her from her original owner, who took good care of her as a child and now wants her to be enjoyed by someone else.
Kirsten has tinsel hair, which is super shiny in the sunlight, a bit harder to capture in indoor lighting. A video is included, as it shows it off better than a still picture. Her hair is pretty dry at the ends, typical for tinsel hair, but I was able to (very carefully) brush it out thoroughly and braid it. Pictures included of it down and braided. A bit of dryness showing in the bangs as well, though they are thick and long, so you can style them in ways that won't show it much.
And you can loop her braids up to hide the ends. Her wig is original and uncut.
Her overall hair does seem a bit thin, probably from brushing over the years. She has very long, soft brown lashes, similar to white body dolls. Eyes are perfect, no hint of silver eye. They open and close as they should. Her legs are a bit loose, but she can still hold a pose or stand unassisted.
No marks, stains or anything like that on her limbs or cloth body. I'll say she has a shine mark just to be safe. I do see a very faint mark on her nose.
Her neck stamp is typical for 1990 dolls. Kirsten comes with her original Meet Outfit (tagged West Germany 1986): dress, apron, bloomers (elastic in waistline is shot), stockings, and shoes, just missing her hair ribbons. She also has her "Hair Care" hand tag.
Please see all pictures for exact cosmetic condition and other details, and ask any questions before purchasing. She'll be very carefully packaged for her journey home to you!
We are a husband and wife team with a growing family, and greatly appreciate your support of our small business. We hope you enjoy this beautiful doll!
---